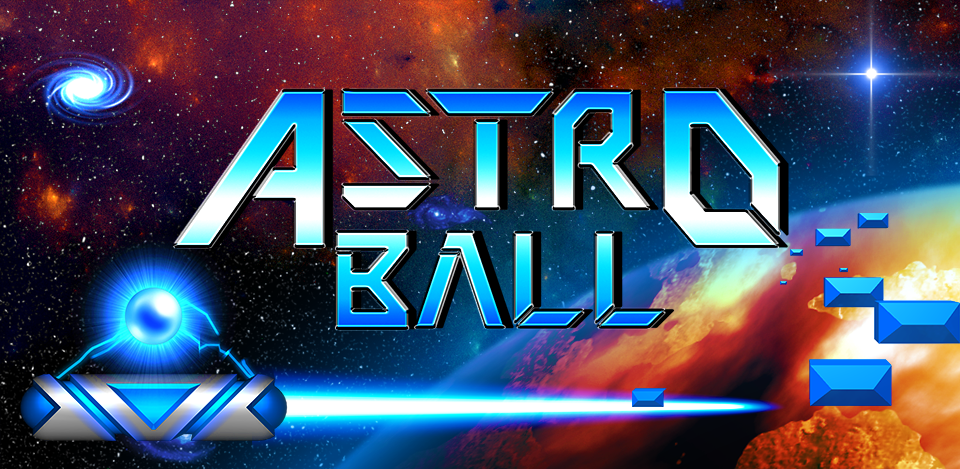 Astroball
Astroball is an arcade brick breaker action game that takes place in space. 🚀
Explore the cosmos through beautifully hand-crafted levels and galaxies. 🌌

FEATURES
☆ No Ads! Free and unlimited gameplay!
☆ Explore 10 galaxies and 100 levels!
☆ Choose your difficulty. Easy for a relaxed gameplay, normal, or hard for a challenge!
☆ 3D Engine for realistic physics and impressive animations.
☆ Power-ups. Make the paddle magnetic, add lasers to it, or expand it many times. Turn all balls into fire, energy, or make them larger while keeping its effect. Duplicate or triplicate all balls several times.
☆ Combos to clear the level faster increase your score - 25 available.
☆ Upgrades. Clear levels to gain coins and upgrade your paddle or power-ups - 10 available.
☆ Dynamic speed. Ball speed increases with time.
☆ Chain reactions when you hit a row or column of explosive bricks.
☆ Great variety of bricks, of all colors, sizes and types!
☆ Original soundtrack for a unique sound experience.
☆ Teleporters in advanced levels, never seen before!
☆ Simple controls, and optional one-handed control mode.
☆ Gamepad control support (if also supported by your device).
☆ Cloud save for transferring your game progress to another device, or to back it up.
☆ Achievements to prove your skills.
☆ Leaderboards to compare your scores with friends.
☆ Optimized for phones, tablets and modern devices with tall screens - No black bars or filler backgrounds!
☆ No internet required. Play offline everywhere!

Have fun and enjoy Astroball!

Available on